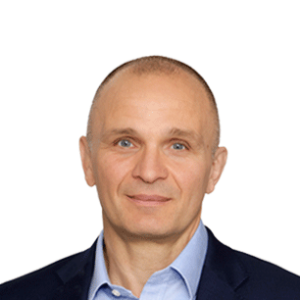 Robert McKillop
Chief Executive Officer
Robert joined BennBridge in May 2022 as Chief Executive Officer. He has almost 30 years of experience in asset management leadership across investment, distribution and product functions, spanning various geographic regions and client channels.
Prior to joining BennBridge, Robert spent over 10 years as global head of product and client solutions at Aberdeen Standard Investments. He first joined Standard Life in 1997, working in a range of senior roles including head of Europe, Australasia and the Far East (EAFE) Funds in the global equities team, and head of Japanese equities.
Robert holds a Master of Science in Investment Analysis from the University of Stirling and is a CFA Charterholder. He is also a former professional rugby coach with the Scottish Rugby Union, and is a regular public speaker on how to build and motivate high performing teams.